Scanning Documents Saves Space, but at What Cost?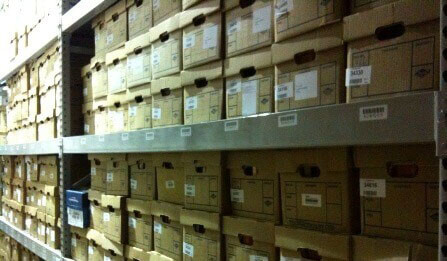 One of the most common reasons that people start scanning documents is because they think it can help save space. While it is true that document scanning will help reduce the physical footprint required to store files, most of the time reclaiming space should not be a primary driver for starting a document imaging project. If you need to reclaim space in your offices, or if you're moving your facility and require a new place to store your documents, you should probably consider outsourcing the storage of your files before you look at document scanning.
I've seen some people in the document imaging industry make a business case based on the square-foot charges related office space and the overall overhead and operating costs of the facility, which may seem compelling, but the truth is that the ROI is just not there. If you consider that the average banker's box holds approximately 2,650 pages, and that the average price printed for scanning is around seven cents per page, you're looking at $185.50 to scan that box of files. In comparison you could store the same banker's box in a record storage facility like ours for about $.30 per month. That equates to off-site, secure document storage for 618 months for about the same price. 618 months that's 51 years! Well beyond the typical retention requirements for business documents.
The real reason to start a document scanning project is to facilitate ACCESS to documents. While the storage of documents and the conservation of space is not usually a good metric to base your return investment, the concept of improving access and retrieve ability to your important business files should be the force behind your document imaging project. Immediate access to corporate information often leads to better decisions and better customer service, both of which have positive effects on the bottom line of the organization.
Keep in mind as you start to explore the concept of document imaging that it's not the solution for all of your business records, and that you can use a hybrid approach and scan only those files that will be retrieved on a regular basis. If no one is ever going to look for and retrieve the file it's probably better off being put a box and archived to be retrieved at a later date. On the other hand, if documents are going to be retrieved on a regular basis, and they're retrieval has an important impact on business operations, you should consider investing in scanning those files. Another reason to consider scanning files, is if you can use the images to drive the business process or transaction related to the documents. By using images to drive process, in a workflow for example, you can reduce the likelihood the file will be lost and also reduce the latency involved in the processing of those documents.
Whichever option you choose, always be sure to keep in mind the real return on investment and make sure that your making the best financial decision for the storage and access of your corporate records.