Document and Records Management to help you
Succeed
Document management may not be the first thing that you think about, but we think about it every day, which is why we've been trusted by hundreds of companies in highly regulated industries across the country to meet their document management needs.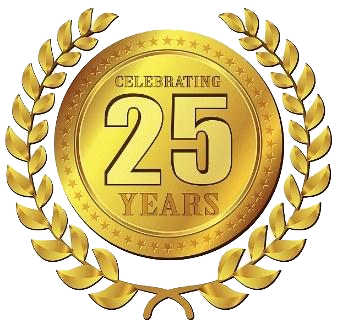 We have worked with Shoreline Records for several years; they've handled both large and small projects for us and all were completed in a timely and professional manner. Tom and his staff communicated throughout the projects, making sure everything was done to our standards.
Carter, DeLuca & Farrell LLP
"I have worked with Shoreline for over 18 years, and they have always been professional, responsive and accurate. Tom and his staff are all very attentive, and quick to respond to their customer's inquires and needs."
Penny Imaging Exchange Inc
"What a pleasure to work with! We have been working with them for 12 years. Everything runs smooth, and so easy to access the files they scan for us."
The Bayville Fire Company #1 was preparing to celebrate its 100th Anniversary. We wanted to scan all our meeting minutes and keep our bound journals intact since those had handwritten notes dating back to our founding as a company. Tom from Shoreline Records Management met with us in person to discuss our document management needs. Now, 100 years of documents are safe and can be easily accessed on the computer. Shoreline has been a strategic partner for our fire company in preserving our history and digitally maintaining our documentation.
Past President - Bayville Fire Company #1, Bayville, NY
Why Choose Shoreline
We help companies increase their
efficiency

and

productivity

Customer Service Is Our #1 Priority
We understand that your information is critical to your business, and we want to be considered as an extension of your own resources. We offer multiple services such as Document Storage, Document Scanning, Document Shredding, and Document Management Software.
We Take Security Seriously
Our employees are background checked and sign non-disclosure and confidentiality agreements. In addition, our Facility is equipped with Comprehensive Fire suppression Systems and a state-of-the-art alarm system.

A Singular Business Focus
Our company is born out of the Document Management business, and unlike many other companies in the business, it is our singular focus. We don't offer Commercial Moving or Public-Use Storage Space, and this focus enables us to help our clients design and implement effective Document Management Strategies.
We Value Technology
Shoreline Records Management is always on the Leading edge of Document Management Technology. From Hosted Document Management to detailed Reporting Software to our ability to design sophisticated scanning and retrieval systems, we help keep your business up-to-date with modern, value-driven solutions.
We Value Your Business
Our contracts are among the most flexible in the industry because we understand that your information is just that - YOUR information. Shoreline does not impose any restrictions on inventory reductions, Hostage Fees, or Automatic Yearly Roll-Over's in our agreements.

We Offer Competitive Rates
We believe that Document pricing should be fair, and we offer volume discounts, and low-cost Scan on Demand Services to minimize Document Retrieval costs. Often times, we can save clients 25%-30% over other Document Storage Companies.
Ready To Transform Your Document Experience?
Whether you'd like to get more office space by outsourcing your documents or decide that you'd like to automate your current document workflow, Shoreline is here to help!
Get A Free Quote