Document Scanning or Document Storage: Points to consider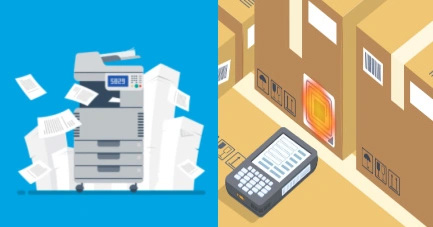 With 25 years of experience in the document management industry, projects often come down to a simple question – Should we scan our documents or securely store them and retrieve them on an as-needed basis? The answer depends on several factors. Let us first define both services.
What is document scanning?
In its simplest terms, document scanning is the process of converting paper documents to digital images. Through experience and adaptation, we have perfected our scanning process and procedures.
How does document scanning work?
We start by preparing the documents for scanning, which means removing post-it notes, removing clips, taping things down, etc. Then, we physically scan the paper with our high-speed scanners, review the images for quality control, index the images, and finally, upload or export the images. If you are interested in learning a detailed description of how we process a scan job, I encourage you to read our blog on bulk document scanning.
Why is document scanning important?
There are many reasons why scanning can add value to your business. Here are some of the benefits:
A. Accessibility – Ease of use
Instead of going through file cabinets or boxes, you can easily access the document with a few clicks. Not only that, but you can easily share it with co-workers, or people outside the company. Once it's an electronic document, you can edit, print, email, etc.
B. Security – What potential PPI/PHI is contained in the documents?
In today's advanced technological climate, security is and always should be of utmost importance and concern. Physical paper documents containing protected health information (PHI) and/or protected personal information (PPI) should be maintained with the proper level of security, regardless of whether they are in paper or electronic form. Storing physical paper documents in unlocked cabinets in file rooms that anyone can access can leave organizations open to theft, fraud, and other crimes of opportunity using information that should be highly secured. Having them as electronic files allows for better record-keeping and meets compliance regulations.
C. Avoid effects of Potential Disasters – Water/Fire – Nature – Hurricane/Tornado/Earthquake
Although not likely, incidents including fire and water damage have the potential to destroy important company documents that may be expensive or even impossible to replace. Natural disasters such as hurricanes, tornadoes, and earthquakes can eliminate entire physical locations in minutes and, along with them, the lifeblood of the company, its systems, and documents.
Now, let us look at Document Storage.
What is document storage?
Document storage is the process of boxing, transporting, and housing hard copies of paper documents in a regulated and secure facility. Storage is valuable when the documents have a long retention period and are not accessed frequently.
How are documents stored?
Similar to our experience with document scanning, through experience, we have perfected our storage policies & procedures. First, we determine how the records are currently being stored. Are they on shelves, in filing cabinets, or already in boxes? Every box we store must be a standard banker's box (1.2 cu. inches), and we can assist in the packing. Once we convert the shelves or filing cabinets to # of boxes, we look at how long we must retain the documents. Next, we store the boxes and deliver images on an as-needed basis, also known as "scan on demand." At the end of the retention period, the paper is securely shredded, and you receive a certificate of destruction.
Why is document storage important?
There are many benefits to outsourcing your documents to a storage partner. Here are some:
A. Security
As described above, we safely store the documents in a regulated and secure facility. This facility is set with an active monitoring and security system. The personnel allowed inside the facility receive the proper training and sign Non-Disclosure and confidentiality agreements. Additionally, our storage facility is equipped with Comprehensive Fire Suppression Systems and a state-of-the-art alarm system.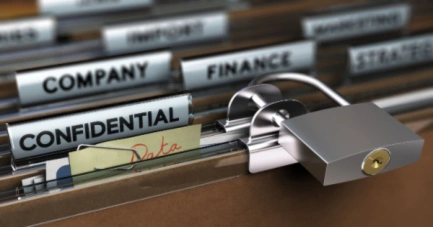 B. Efficiency: Better Tracking and Records Management
Some documents may carry strict compliance and retention rules yet have very low access requirements. You have to ask yourself: Who within the organization is tracking what goes into storage, manages file requests and returns, and ultimately secures destruction? We have seen many times over the years companies who continue to pay storage bills monthly with no real idea of what is in storage and how long it should be kept. This situation can easily lead to wasted spending. Small companies who decide to use a local self-storage company may have the same dilemma. In addition, how much time does it take for an employee to drive to the storage location, retrieve a file and return it to its proper location? Outsourcing your files to a Document Storage company like us can help mitigate potential issues since we keep track of every file coming in and coming out to avoid any misplacement of files. Our expertise is in records management, so rest assured that we will efficiently manage all your files.
C. Save space
Reclaim the space files are taking up at your office or within file cabinets. Think of how many file cabinets you have that are filled with paperwork that you no longer use but that, for compliance reasons, must keep. Outsourcing these files will help you regain the lost space.
Next, let us examine some considerations that should be identified and answered before deciding which option is best for your organization:
1. Accessibility – Remote Work
A critical question to be answered is, how often are the documents needed? With more companies integrating remote work into their operations, access to physical documents is most likely critical to remote efficiency. Workers who collaborate with case files, human resource files, and many other departmental documents must have the ability to retrieve, append, email, etc. quickly, these files in order to complete their functions. Files in paper form only available in a physical location would most likely remove remote work as an option. As mentioned above, if you need frequent access to the files, we recommend going with document scanning.
2. Compliance/Regulation
What is the retention requirement for the documents? Consult with your legal/accounting team to clearly understand the retention requirement. Medical records, for instance, can have a large variation in retention from State to State, and whether the patient is an adult or a minor. Loan documents may require retention for the life of the loan, while accounting and financial reports most typically carry 7–10-year retention. Knowing how long you need to keep the records will help you make a better decision. If you need to keep the files for a long time and have infrequent access to them, then we recommend going with document storage.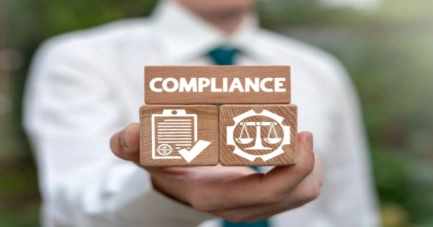 3. Cost
Cost is always a significant consideration, and while storing the documents with either self-storage or an established storage vendor is the less expensive option, it may not address many of the benefits we outlined above. Document Scanning requires a deeper investment due to the labor involved in preparing the documents to be scanned and the indexing of the files to ensure accurate retrieval, but it significantly addresses these same concerns and allows for greater efficiency and security. Also, it is highly important to think of the return on investment. Storage may be more affordable at face value, but in the long run, is it costing you more to store? Think of multiple potential pickups or multiple requests for files or requests for boxes of documents to be scanned, etc.
Now let us look at some case scenarios:
Case 1 – Scan & Store
In this scenario, a not-for-profit is looking to digitize its HR files. The law states they must retain HR files for seven years after the employee is no longer with the company. They also have active HR files, which they require access to regularly. The company has 100 boxes of inactive employee files and 40 boxes of active HR records for a total of 140 boxes.
At first, it may seem like a good idea to digitize everything. Digitizing all the records does have benefits; however, as we learned above, scanning is more expensive than simply storing. Scanning allows the not-for-profit to remove the physical records from their location and instant access to both their active and inactive HR records. However, since the bulk of the boxes is made up of inactive employee records, a mix of scanning and storing would be the best option.
Scanning the active files provides the most efficient access to the records they use more frequently. Storing inactive records allows for secure management during the retention period.
Case 2 – Scan
For this scenario, a law firm is looking to save money on rent by moving to a smaller office space and having more employees work remotely. The firm generates paper case files stored in filing cabinets. To continue working as efficiently as possible, remote employees need access to the case files they need frequently.
In this situation, we recommend scanning the case files and uploading them to a document management software. Digital documents paired with a document management software allow employees better access and functionality. With the software in place, employees can add pages, print, email, and fax remotely.
Case 3 – Store
In this last scenario, a business currently stores its accounting records in-house in multiple filing cabinets. The documents include accounting records applicable to the business's taxes, such as year-end financial statements. These documents have a 7-year retention period, and the company must be able to produce them if necessary. The records must be kept and managed; however, they are not accessed frequently.
In this case, we recommend document storage. By storing the records, the business gains peace of mind knowing the accounting records are securely stored and can be produced when necessary.
Whether you choose document storage or document scanning, you've determined the need for finding a records management solution. Choose a solution that best suits your company's needs, fits into your budget, and will provide your company with the most efficient way to retrieve your legal files, employee records, medical records, etc. Here at Shoreline, we are happy to help you figure out what's the best option for you. Contact us today!