The Next Big Thing for Physicians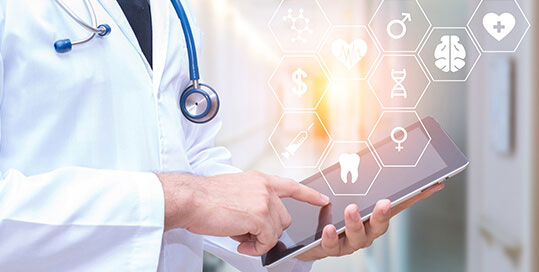 When one thinks of the concerns that physicians may have, the closing of their practice is not number one on that list. They tend to be more concerned with patients, insurance companies, attorneys, business logistics, etc., and rightly so. Once the time comes to retire or close their practice, they may be faced with uncertainty and questions. What is my obligation to my patient charts when I am retired? What if I join another practice? What is the optimal process? The answer often varies from case to case depending on a number of factors including paper vs. electronic patient charts, the volume of charts, the law of retention based on location, etc. Part of the transition to closing a practice involves getting a medical records custodian partner that will securely provide medical record storage and provide copies of them to the patients. Shoreline is the one patient chart custodian partner that can successfully do this.
Think about it, going into a transition period such as retirement can be scary without a well-thought-out plan, right? Yes! We know how difficult it can be, that is why our team at Shoreline has created a detailed, 6-month checklist for closing your medical practice that covers the steps needed to properly prepare for medical records storage. The list was created in accordance with the laws and regulations, with every base covered so you can plan effectively and efficiently. No matter what stage you are at in the process of closing a practice, it is never too early or too late to get started.
Now, let us take a deeper look inside Medical Records Custodian Services and how Shoreline helps physicians with their practice closing process.
What is a medical records custodian?
A medical records custodian is, as defined by the American Health Information Management Association: "…the person who has been designated responsible for the care, custody, and control of the health record for such persons or institutions that prepare and maintain records of healthcare." The official custodian or designee should be authorized to certify records and supervise all inspections and copying or duplication of records."[1]
Who is Shoreline?
Shoreline has been in business for over twenty years and has been able to successfully help its customers from a variety of industries. As Shoreline came across more and more opportunities for storing patient charts, it made sense to launch a new service line dedicated only to this kind of service. Shoreline then created a solution to a question all medical professionals should ask themselves: what do I do with my patient charts once I retire or want to close my practice?
Our mission from the beginning has been to provide elite customer and custodian services for retiring physicians across the United States. Whether the physician has paper charts in Florida, electronic records in Iowa, or is down the road from our Long Island, New York office, we strive to offer the same stress-relieving experience for every one of our customers.
How can Shoreline help physicians?
Shoreline has been able to assist many physicians with their retirement process. An example of this took place back in February when our team traveled down to Bradenton, FL to help Dr. Philip Rasulo assemble all the medical charts and prepare them for shipment to the Shoreline office in New York. In his case, he needed to ship his medical records because he only dealt with paper charts. The Shoreline team was there to help and provide a logistical plan that included securely transporting the boxes to Shoreline.
In addition to the logistical process and the actual transferring of the patient charts themselves, Shoreline also fulfills the requests from authorized requesters. In some cases, there can be over 500 requests in as little as six months!! And all the requests must be fulfilled within a reasonable time frame. This is something that Dr. Pleno Moise, a practicing pediatrician in New York City, knew he did not want to take on. Pediatric patient records must be kept much longer than a typical adult record and are more likely to be requested. Can you imagine the hassle Dr. Moise would have to go through to complete all those requests? Instead, he is peacefully enjoying his retirement, worry-free because he knows his patients' charts are safe.
Why choose Shoreline?
The company created this new service line with a single purpose in mind and that was to help physicians as they get ready to move on to the next phase of their lives. Our dedication, expertise and experience are at the forefront of who we are. With us, any physician can count on the reliability, confidentiality and security physicians require during their transitioning process. We know and understand that the safety and security of the medical charts are important to every physician, which is why we follow the proper HIPAA and HITECH compliance that is needed to securely store any patient chart and efficiently keep track of all medical charts.
Many vendors can offer storage locations, but a Medical Records Custodian Service is far more encompassing than that. So, don't get a partner that will do the minimum for you, but rather, choose one who can go the extra mile with you, just like you have done for your patients.
One Vendor, One Solution
Shoreline understands that each customer's situation is different and often there can be unique obstacles from case to case. With this in mind, Shoreline has and will continue to adapt to the needs of our customers. In accordance with our mission, we work to provide the most optimal solutions for our customers to ensure that they can retire or close their practice knowing exactly what they will do with their patient charts.
If you are interested to learn more about how Shoreline is different from any other medical records custodian service provider, please visit the Medical Custodian FAQs section of our website.