Looking for File Storage in Manhattan? Read this first.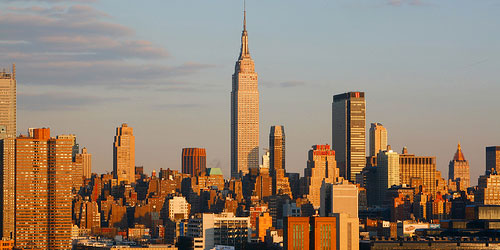 I'm sure you've heard all the stories about the high cost of real estate in New York. Well, they're all true, and possibly the biggest waste of space in the Manhattan Skyline is the amount of space that companies are still using to store Boxes of files. In spite of the slumping real estate market, the cost per square foot in Manhattan is still astronomical, and understanding that there are much more affordable alternatives can lead to some significant savings for companies.
For example, I recently met with a Law firm that was using about 400 Sq. Ft of Prime Commercial Space on 7th Avenue for file storage, and this was just on one of their six floors! Even Now, with Midtown Manhattan's Class A space posted an average asking rental rate of $64.26 per square foot in the first quarter of 2010, the monthly cost for File Storage for this firm is $2,142.00 – Not exactly the best use of funds when you consider that you could store the same 2,000 Boxes offsite for less than $600.00 per month.
In the end, if you're still keeping old files in your high-priced office space, now might be a good time to reconsider this strategy. Your bottom line will thank you!
Photo Credit: Aturkus