How Much Does Medical Record Scanning Cost?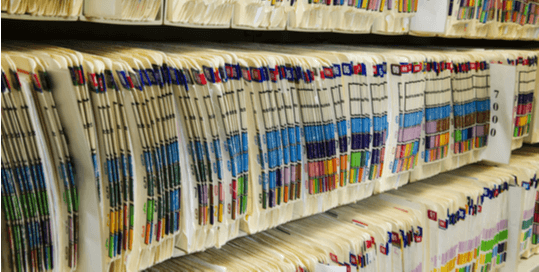 We talk a lot on our blog about Medical Record Scanning as more and more people are out there looking for services to support the nationwide rollout of EMR Solutions. It's common, however, that we get a request from someone looking for a rough idea of Medical Record Scanning Prices. It's an understandable question, as I know that I wouldn't want to sign up for anything without at least having an idea as to what the price was!
Well, I first need to preface this with the standard – your Mileage may vary, but depending on the complexity of your project, typical medical record scanning prices are between $.04 and $.12 Per Image. Some of the factors that will influence these prices are:
The amount of Document Preparation Required – If your Medical Records have a lot of Staples, Clips, and fastners, or if you need files to be sorted based on sections and sub-sections of the chart, you'll likely be toward the higher end of the pricing scale.
The Volume of Medical Records to be Converted – Document Scanning Services are one of those things where it definitely pays to buy in Bulk. Our Price per page builds in all of the setup and administrative costs, and those are offset by having a higher number of pages to convert.
The Indexing Criteria Required – If you need to search for Patient Information based on First Name, Last Name, and Medical Record ID Number, that's pretty standard. If, however, you want to add additional information to your images – Phone Number, Addresses, etc. – it will require more time, and ultimately will affect the price per image. (Keep in Mind that if you already have a EMR or Database system that we can use to lookup additional data based on Medial Record ID Number, you can add as much or as little of this information as you'd like.
If you're looking to get a quote for your Medical Record Scanning project, please take the time to get an estimate based on your specific requirements. We'll be glad to provide you with an estimate, and we can even provide you with a sample of our services to let you see how easy our process is and so that you can get a feel for the quality of our work.